Subletting with Newmans Holiday Homes
Subletting with Newmans has never been easier. Request your Owners Subletting Pack, and once you have read the details of what Newmans have to offer, why not give us a call on 01395 224066.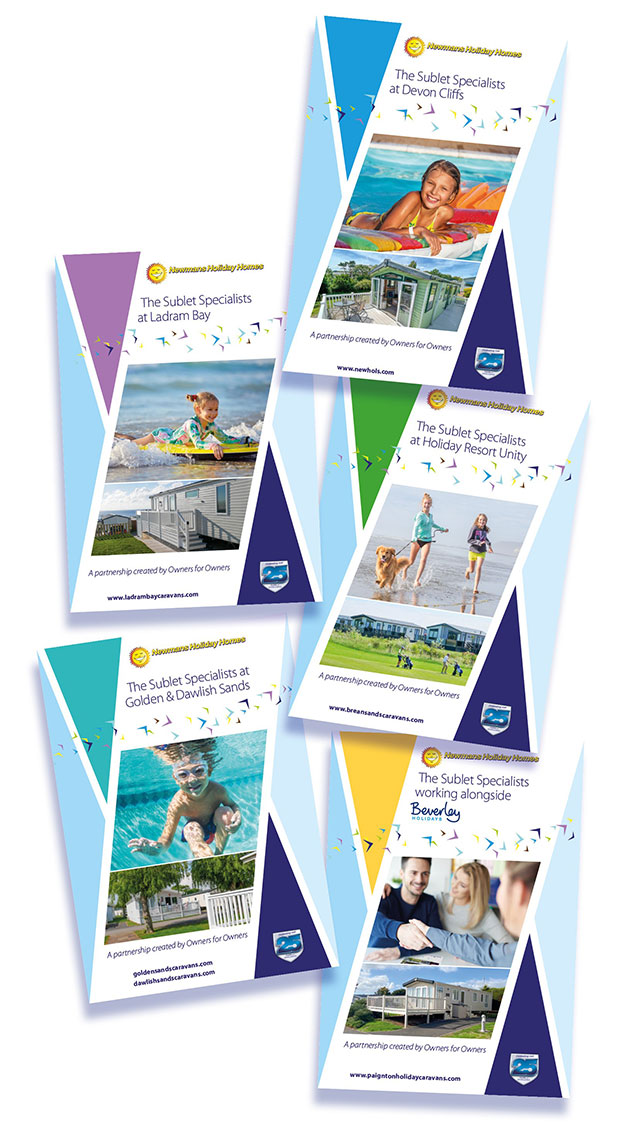 Introduction
If you are thinking of purchasing or have already purchased a holiday home and are interested in maximizing your booking potential to help towards its running cost, or are not sure how to manage your holiday home, then Newmans Holiday Homes are here to help.
Newmans Holiday Homes, with our extensive experience, have produced a subletting package which allows you peace of mind and freedom of use, combined with a professional but friendly service.
To ensure all our sublets achieve a suitable number of bookings throughout the holiday season, we run a comprehensive advertising package to target potential holidaymakers nationwide. This includes national and local area advertising, and our very own website, which has a fully automated on-line booking system. (Availability shown on the website is ALWAYS 100% up-to-date as new bookings update availability automatically).
Reasons to sublet with Newmans Holiday Homes
Owners Log In: The Owner's log in area is designed to save you time and give you greater control of the caravans / lodges that Newmans Holiday Homes manage for you. You will be able to view the availability calendar for your properties and make your own Owner's Booking for yourself or friends and family without calling us!
Flexible and tailor-made subletting packages designed around your exact requirements. At Newman's we understand that not all caravan owners require the same service.
The FULL back up and advice from our experienced and helpful team ensure you receive the best possible service.
FREE photos plus text for your NEW enhanced web ad on the website.
Income protection against cancellations. FULL income paid to owners in event of cancellations.
Low cost maintenance package which covers UNLIMITED general maintenance call-outs / repairs.
Newmans. Successfully letting caravans and lodges since 1996
Newmans have been operating for a number of years and are extremely well established with guests and owners alike. Our market leading website allows customers to check real time availability (no need to contact anyone as the website very cleverly updates itself!) book and pay on-line via credit / debit card etc. This ensures Newmans is working for you 24 hours per day, every day.
Frequently Asked Questions
Q: Does it matter what age or type of caravan I own for Newmans to sublet?
A: Newmans can let any type of caravan no matter its age or model, subject to an inspection and rectification of any faults found.
Q: Can I still use my caravan for my own use and how often can I use it?
A: You can use your caravan as little or as often as you wish. Obviously the more weeks available to Newmans the greater income you will generate.
Q: Do I need to carry out any costly advertising?
A: NO certainly not, Newmans invest heavily in advertising so you don't have to.
Q: Do I have to worry about organising cleaners and arranging for any possible maintenance during the holiday season?
A: No, Newmans have on-site cleaners and maintenance staff to deal with all cleaning and maintenance.
Q: Do I have to deal with any enquiries or possible problems while guests are on holiday in my caravan?
A: No, Newmans deal with all bookings and should a guest encounter any problems whist on holiday Newmans have a 24hr emergency contact number.
Give us a call
So if you are considering subletting and want the reassurance of letting with the an experienced and flexible agent, then give Newmans Holiday Homes a call today on 01395 224066 or send an e-mail to to request a sublet pack containing ALL the information you need to help MAXIMIZE your booking potential.
---
Newmans. Successfully letting caravans and lodges since 1996
"Successfully letting caravans and lodges since 1996"
Contact us today! Call, email, or drop in to our Exmouth office if you are local, or in the area.
Tel: 01395 224066
Email: